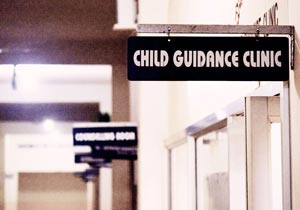 At the Child Guidance Clinic in our hospital, we deal with Neuro development or Childhood Disorders.
WE TREAT:
Intellectual disability / Mental Retardation
Autism Spectrum Disorders
Attention Deficit Hyperactivity Disorder (ADHD)
Conduct Disorder
Specific Learning Disability
Anxiety Disorders
Emotional/Behavioral Issues
Low Self-Esteem
Sexual, Physical or Emotional Abuse
Delinquency Issues
Depression
Our team at the Child Guidance Clinic consists of:
A Psychologist who carries out detailed psychological assessment of the child and teaches the child remedial measures wherever appropriate.
A Psychiatrist to carry out further assessment of the child and formulate a treatment plan, including prescription of medicines, if required.
A Pediatrician to carry out a detailed physical examination of the child to rule out any physical co-morbidity.
Sepecail Educators :- carry out intervention and remediation
Testing and therapy for:
Neuropsychology and psychometric testing for various adult and childhood disorders like attention deficits and hyperactivity, autism spectrum disorders, social skills, mood disorders, anxiety disorders and parental counseling.
Speech Therapy services are provided for fluency problems, delayed speech and language like in autism, hearing impairment, cleft lip and palate, voice disorders, slurred speech and swallowing disorders.
Occupational and Sensory Integration Therapy for delayed gross and fine motor skills, muscle tone abnormalities, motor planning issues, activities of daily living, sensory issues and visuomotor integration.
Special Education and remedial teaching for learning difficulties, ADHD, Autism and scholastic backwardness, Also IEP plans in a close association with school counselors are made
Sensory Integration Therapy: This form of therapy helps children with sensory dysfunction especially those that don't like brushing teeth, cutting nails, getting a hair cut, hyperactive, fidgety kids or those with short attention span or autistic and pervasive developmental disorder kids.